Hello friend!
I have been very excited to write this post! On August 20th and 21st, I'll be a guest at Sask Expo Regina, alongside other great local talents (including the legendary Tom Grummett), as well as movie and television stars from Teenage Mutant Ninja Turtles, Saving Private Ryan, and The Avengers!
As exciting as being back in Regina and visiting with friends will be, the main reason I am looking forward to the show is because Sask Expo Regina will be the debut of my original comic book short story, Waiting for Wednesday.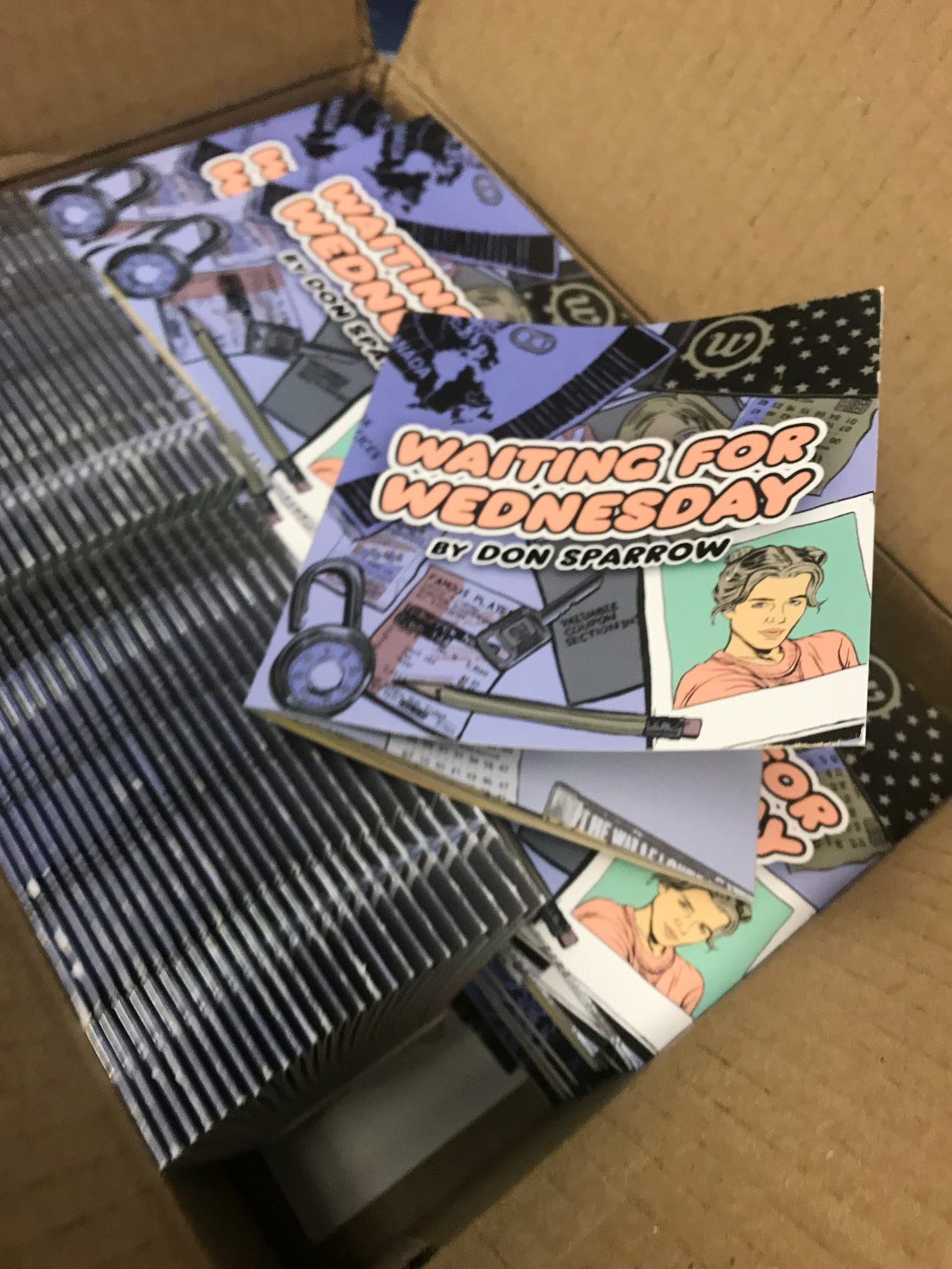 While my illustration style has always been comics-inspired, and I have dabbled here and there with comic stories (and of course, my single panel gag webcomic), I have yet to put out my own complete narrative comic, so I'm very excited for people to read this one.
The idea of making this story into a comic happened when I had pitched it as an illustrated story to CBC Saskatchewan, who were looking for freelance visual storytelling at the time. My pitch to the CBC was rejected but even so, I thought the idea was unique and had some merit, so I began writing it.
---
One More Autobiographical Comic Can't Hurt
Over the years, Canada has been uniquely blessed with some amazing autobiographical comic book storytellers. I had the great privilege of being mentored by Seth, the iconic Canadian cartoonist while I was at art college at Sheridan. I remember in the weeks leading up to his visit, I was very nervous, because his name kept coming up when I would have my work critiqued. Not because of any strong visual resemblance—indeed his loose, economical ink brush style was a lot sparser than my stiff and detailed drawing style. I think it was the nostalgic streak in his work that people were seeing in my own stuff. No matter how modern I tried to make something, it came out slightly square and retro-looking. There was a running joke from my mentors that even the life models I drew somehow came out looking like variations on James Garner, or Doris Day.
I was worried to show Seth my work, for fear that he'd think I was stealing his style, or aping him somehow. But when I finally met him, he could not have been nicer, or more encouraging. His only advice was actually to make my work more like his, by drawing more simply, not rendering every leaf on a tree. After that artist visit, I leaned into the "retro" thing that I had been fighting, stumbling onto the look and feel that has largely defined my illustration work, even to this day.
As happy as I've been as an editorial illustrator, my love of comics and sequential storytelling has never really gone away. That's what inspired my webcomic "Don't Know (Maybe So)", which is essentially a hybrid of the two forms. It's comics, because there are captions and word bubbles, but it's also illustration, because they are all single images, and not a sequential narrative. While I do think Don't Know (Maybe So) represents my point of view and sense of humour, it was created more as a pastiche of the over-wrought drama of old romance comics. So it's not fully "me" coming through the jokes.
So when I would read the work of my friends and peers in comics, I noticed that the better work always had an inalienable sense of them. When Kurtis Wiebe broke through with his indie smash "Rat Queens" it just felt like only he could have written it. Though it didn't often match my worldview, I felt like Kurtis' tastes and ideology came through the page. Same as when I would read Elaine Will's work about depression and mental health (especially the seminal "Look Straight Ahead" to which I was fortunate enough to contribute a pin-up)—her work has all been stories that only she could tell. Or Nathen Wahl's Joe Zombie comics, or Jeff Burton's Auroraman—the list goes on and on. But the singular idea from these creators that inspired me and challenged me was to create a story as uniquely me as these stories were uniquely them. As I worked on the story from the rejected CBC pitch, I had a great feeling that I was onto something. I'm in no way putting myself on the level of people like Seth, or Joe Matt, or Chester Brown (and certainly, this book is less confessional/squirmy than any of their work!) but telling a story based on events from my own life was deeply satisfying to work on, and felt like a continuation of a long and successful tradition.
---
Analog Art for an Analog Era Story
Working on the story, I recognized that such a personal, semi-autobiographical piece would be something of a departure from my other work. So in order to make this short story look visually different from my illustration work (and also to avoid too much time away from the ongoing work I'm doing with Ultimate Power Duo's Space Joe sequel) I intentionally used very different methods than I normally do. In order to get the story done quickly I inked the entire story with a brush, rather than the crowquill dip pens I usually use. This prevented me from getting too detailed or precious about the artwork, as the thicker lines meant I could only achieve a certain level of detail and polish.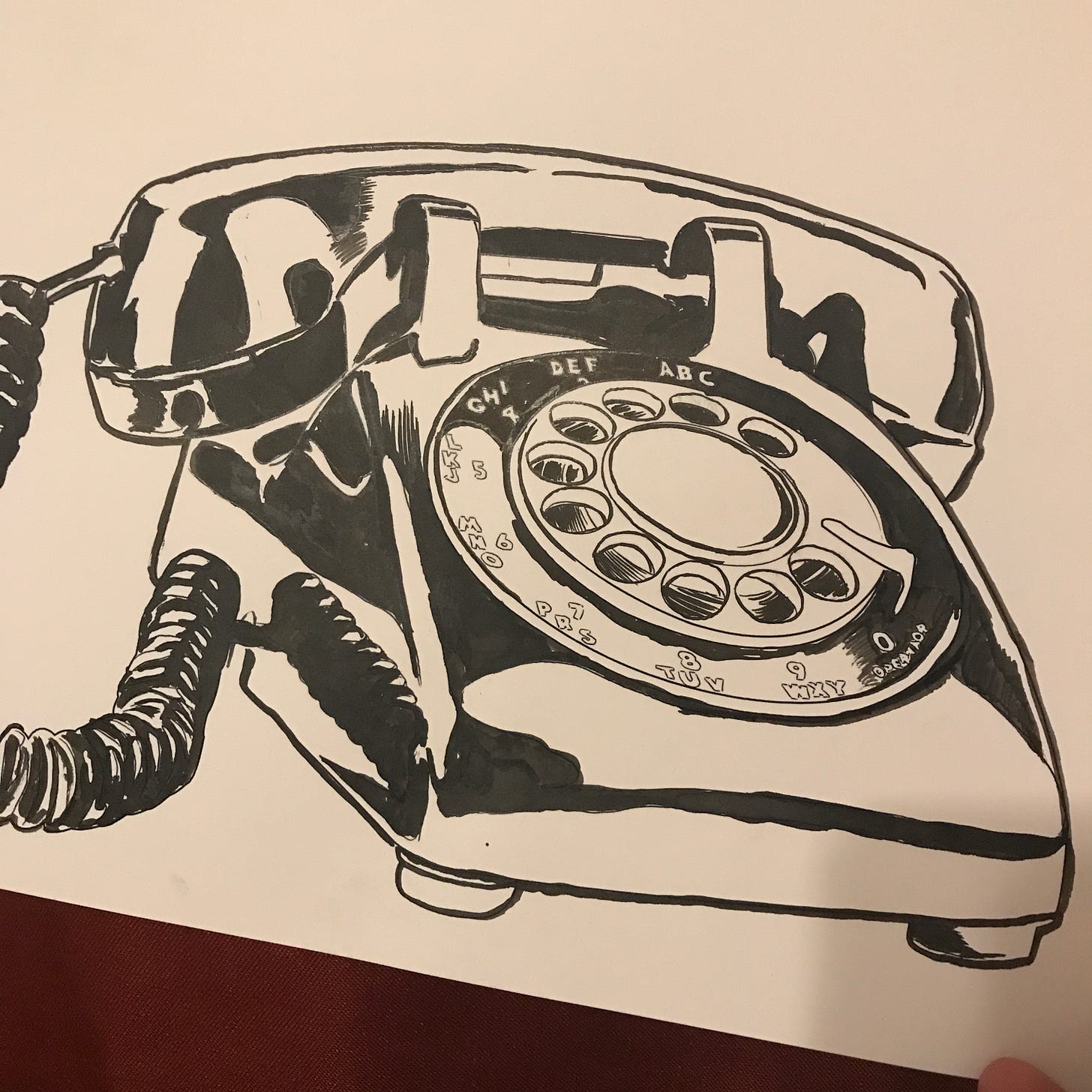 I applied this simplified technique to the colours as well—I used a very limited palette of only five colours, which I applied only in flat blocks—no shading, no effects (and no retro Ben-Day textures—though at one point it was my signature style, I must say, it seems like everyone is doing it now). I generally use quite bright saturated colours, so for this project, I stuck to lowly saturated, almost pastel versions of the five hues.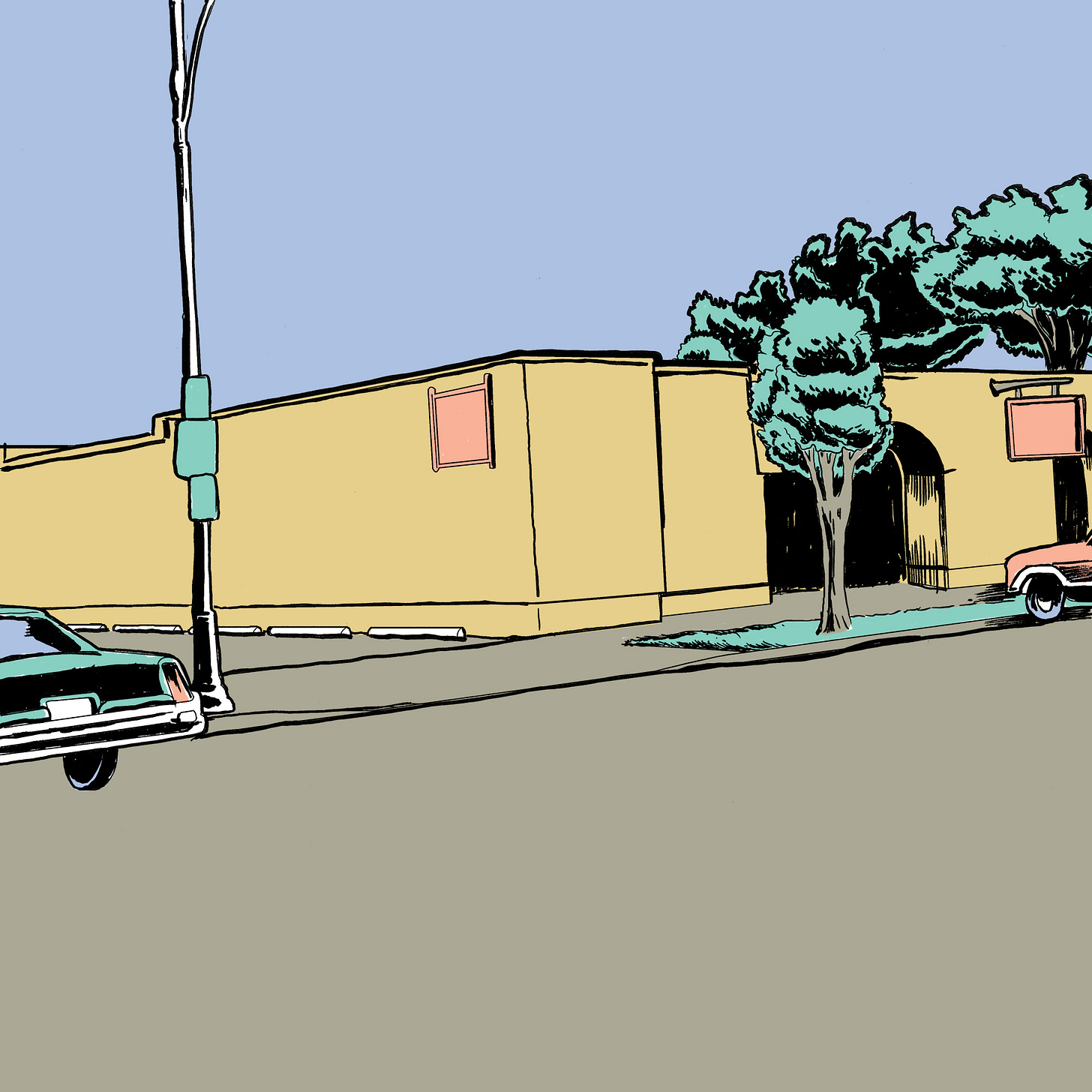 The last detail was to have the entire story to be hand-lettered. There are lots of great hand-lettered-looking computer fonts (I've even made one of my own handwriting!) but I wanted every element of this story to have a unifying, handmade feel—like a fingerprint.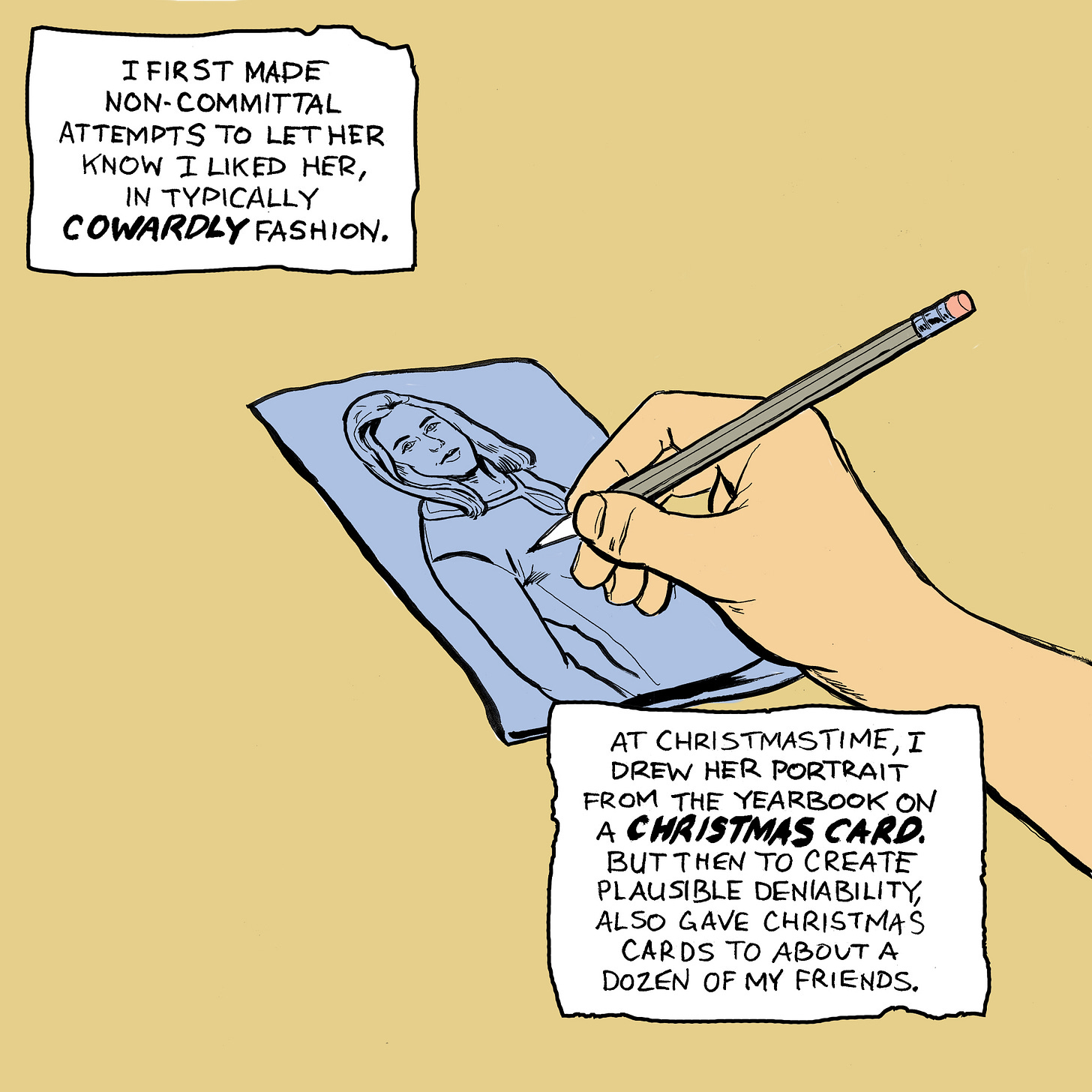 ---
So What's it About?
Waiting for Wednesday is a short story about unrequited high school romance, and the excuses we make that keep us from pursuing the things we really want in life. It touches on bullying, class structure and self-perception, but all in a self-deprecating and comedic tone.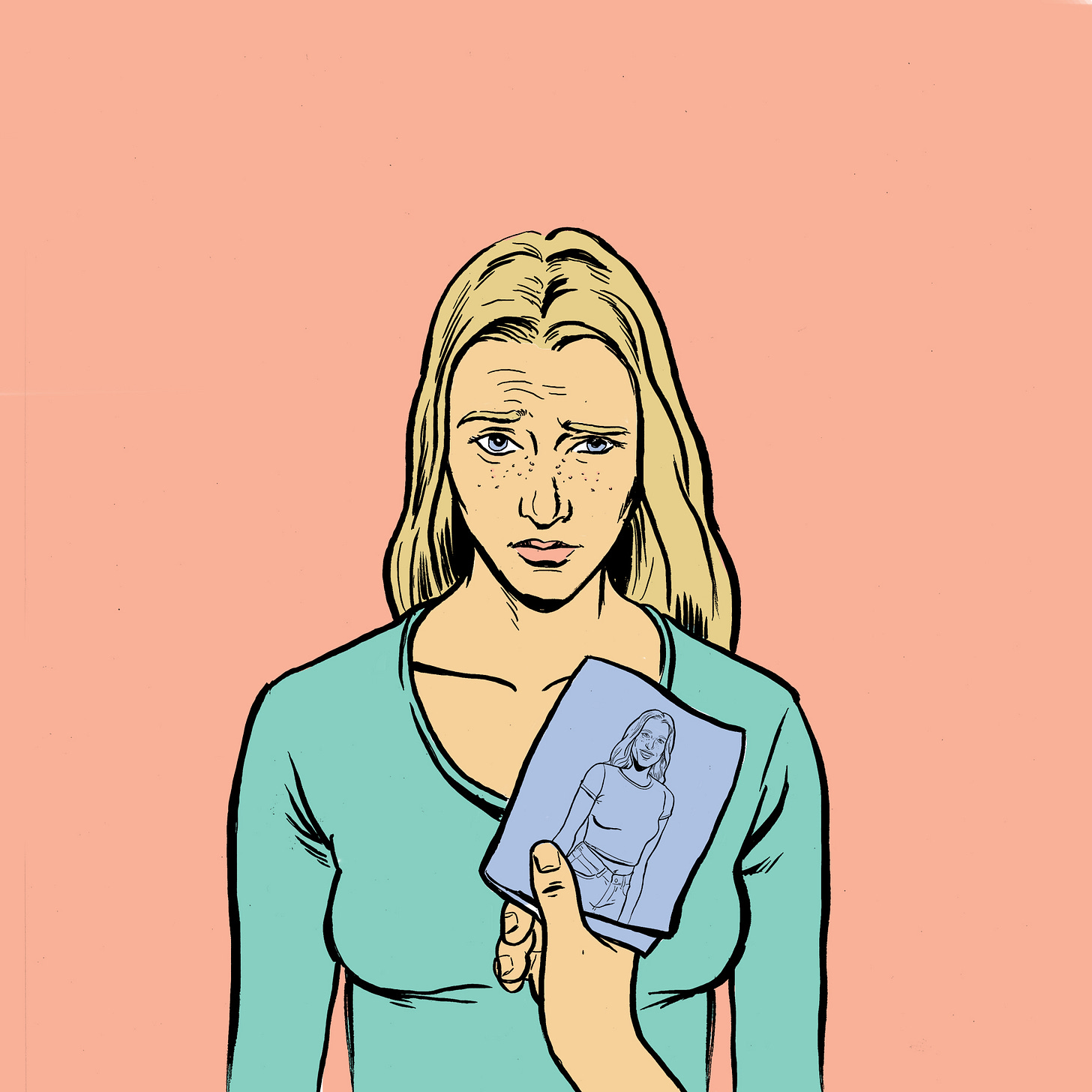 It is also set in the Saskatchewan of the late 1990s, so there are lots of pop culture touches and familiar—if disguised—environments.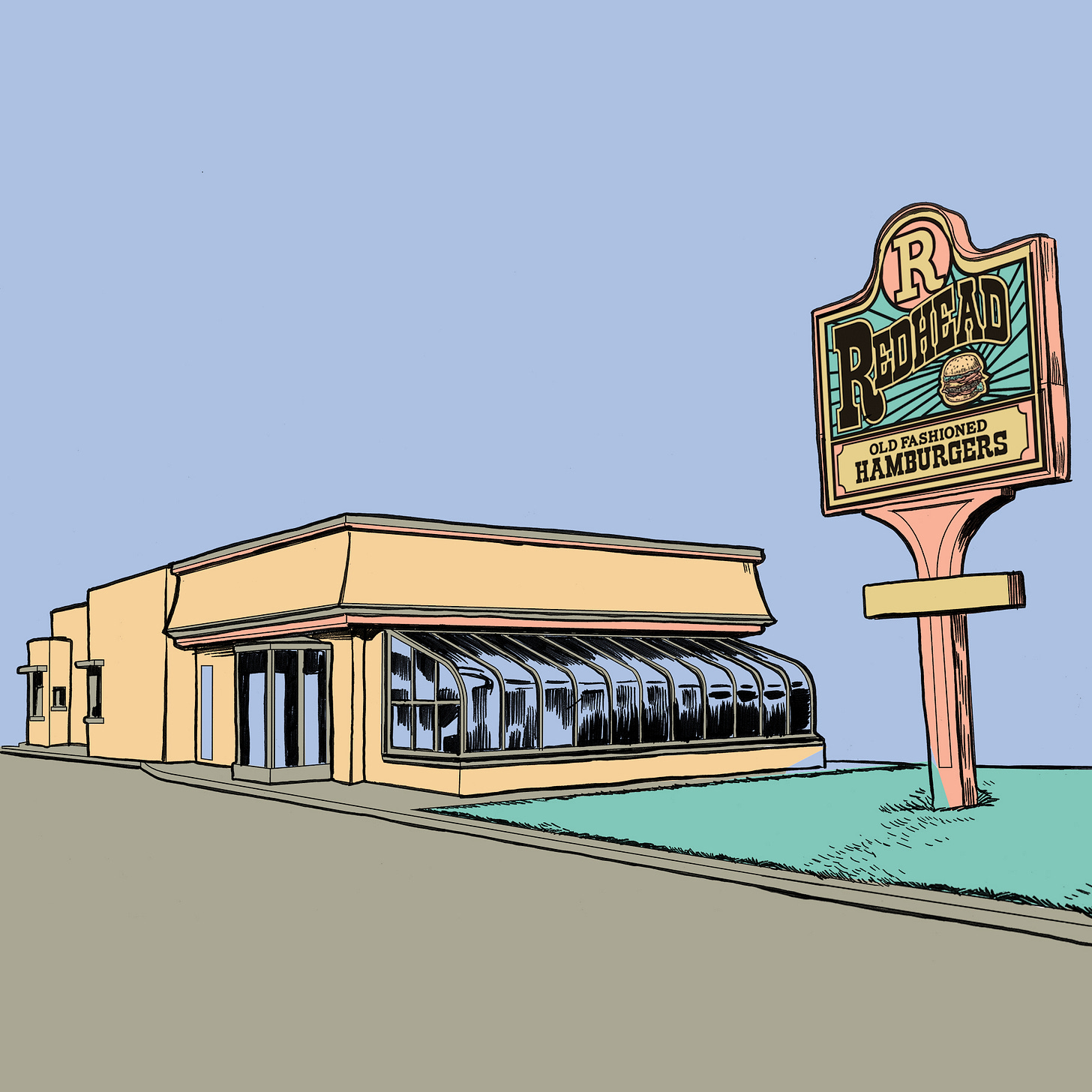 1990s pop music looms large in the story (the title is lifted from a song lyric) and through a happy accident of the printing, the book physically resembles the liner notes from a CD jewel case. The themes of first crushes, shyness and loss are universal, but if you're a 90's kid, this story is particularly for you.
TLDR: Where and When Can We Find This Book?
Copies of the story will first be available at my very favourite comic con, Sask Expo Regina on August 20th and 21st at Viterra International Trade Centre at the REAL District, 1700 Elphinstone Street, Regina, SK. After that weekend, it'll be available at McNally Robinson in Saskatoon, or through the store on my website, donsparrow.com. I'm eventually hoping to get these into the local comic shops as well.
While this book is quite short, I have a lot more stories thought up (all with the song title as story title theme), so I'm hoping to create some longer books down the line as well. I'm very proud of how the story came out, and I hope you give it a shot.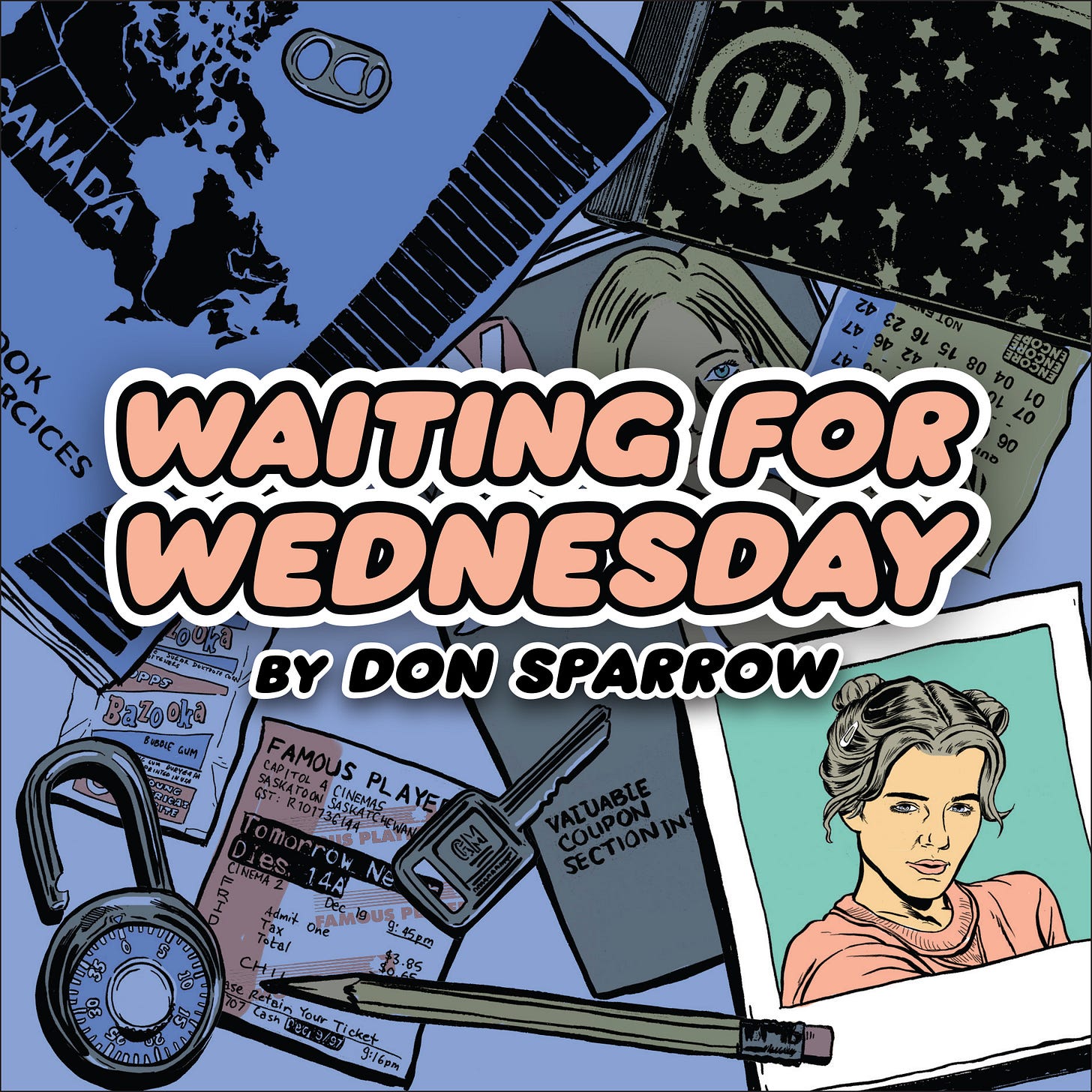 I might be doing some Regina media to promote Expo, and the book, so I'll be sure to send out a quick e-mail with details on that if it happens. And I'll have another post here soon on some other recent musical collaborations.
Thanks for reading, I love you.