Hello friend!
As I teased in my last post, I'm hoping to add some fun new locations to my list of convention appearances for 2023. The first I'd like to announce is that I'll be appearing at Vancouver Comic Arts Festival, May 20th and 21st, 2023!
I am thrilled to be included at such a prestigious and curated show, especially in Vancouver, a very special city for me.
I love traveling. The things you experience in a city can make a place come to life, and take on a distinct personality. Saskatoon will always be my home. Toronto will always remain my favourite city, one I associate with adventure and growth. Regina, for all the grief we Saskatonians give it, has held nothing but terrific experiences with generous people. Calgary has meant unique experiences (seeing U2 for the first time, meeting Michael J. Fox!) but also has almost always come with bad luck (usually in the form of snowstorms!). But Vancouver has always meant a reset and a renewal for my life.
I first visited Vancouver wayyyy back in 2007, when my life was at something of a crossroads. It was more or less my first solo vacation as an adult, and I was at a weird point where I really didn't know what my life would be about from that point. So many of my core friends had moved to Vancouver, so it was wonderful to reconnect with them and recharge my batteries. My hosts, S & M were kind and welcoming, and showed me a lot of their favourite haunts, giving me a good feel for the creative side of this bustling metropolis.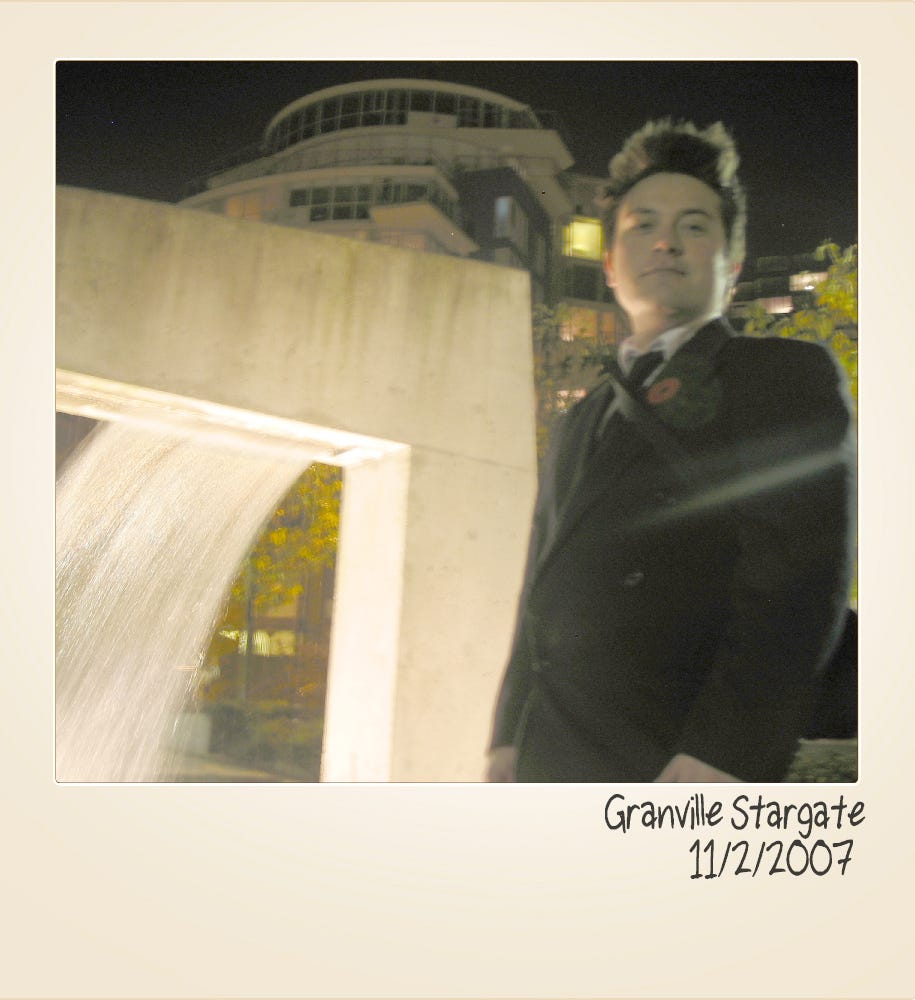 I also got to spend time with my other good friends David, and Beth, and see the academic world that took them from the prairies where we'd met (and kept them, as they eventually made their homes on the coast).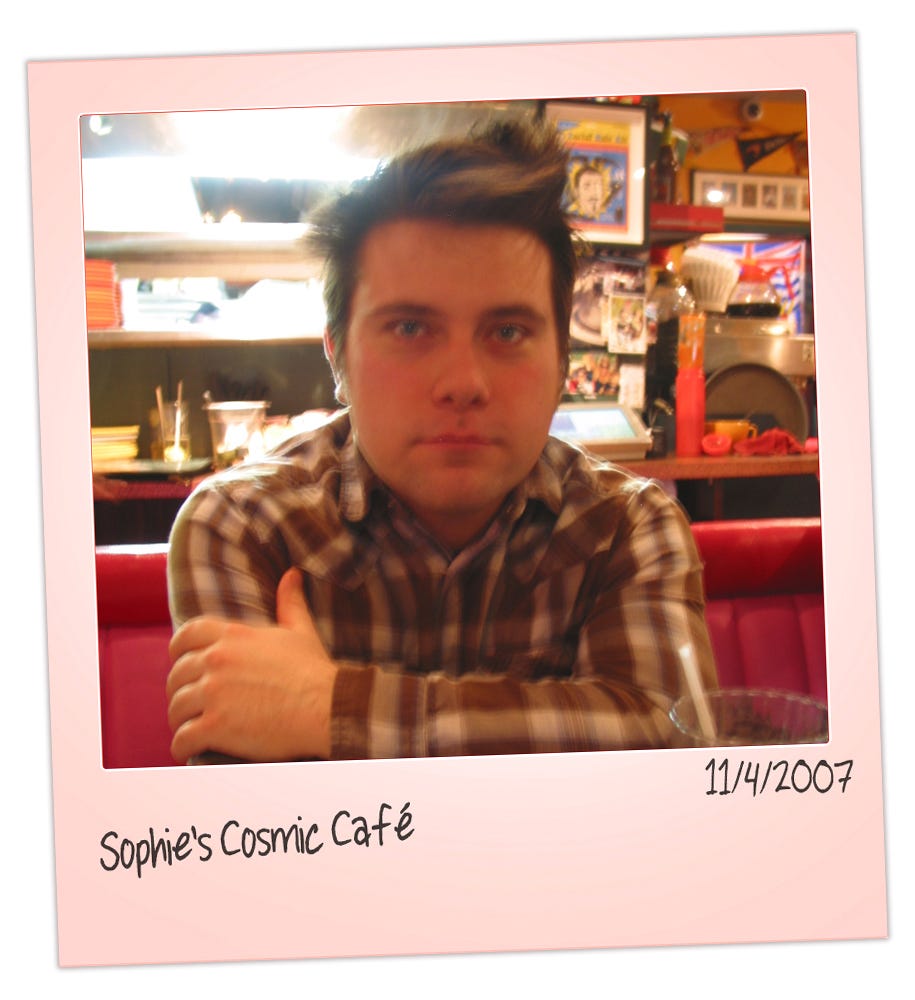 While Vancouver didn't enchant me to the point that I moved there (though I did consider it!) my time there was important enough to remind me that I could make my life into whatever I wanted it to be. I had people who cared about me, who were cheering me on, which helped me to remember that we're all in this together.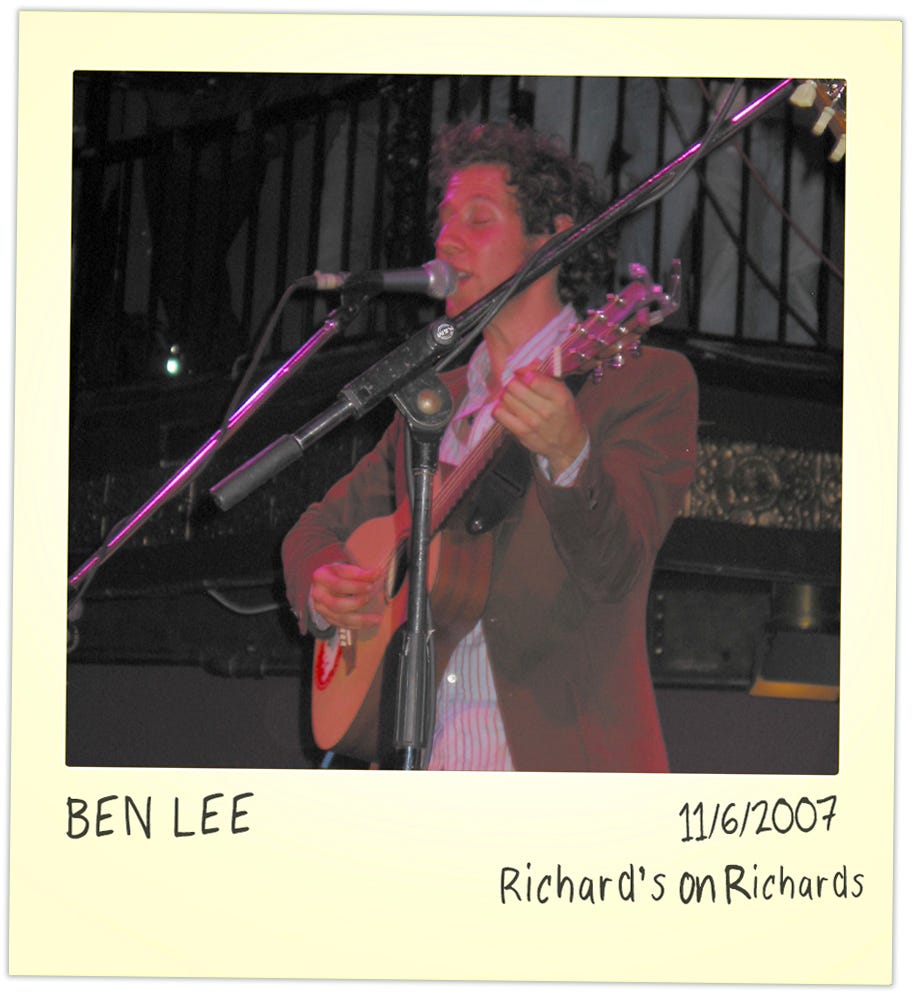 I returned to my life on the prairies renewed and excited for the days ahead, ready to build the life I wanted, from scratch.

The next time my name was heard in Vancouver, I wasn't there physically, but my art was, as I participated in a few installations at the Seymour Art Gallery's Start with Art show.
It was only a few years later when wedding bells brought me back, this time hand in hand with my very pregnant wife, as we attended the wedding of a dear friend.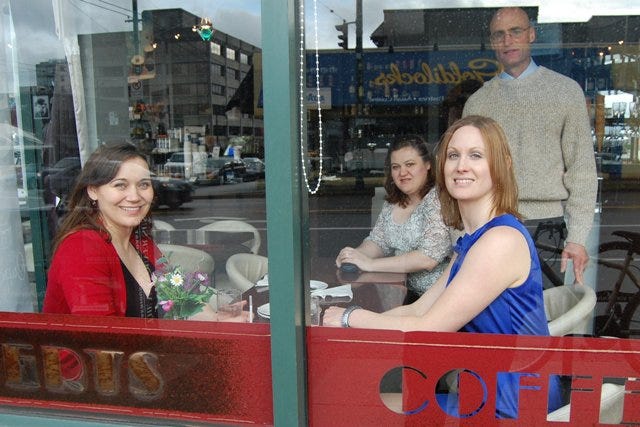 My most recent time there (which I realize as I write this, wasn't recent at all!) was for my good buddy David's wedding, which was another beautiful, and life-affirming trip.
So, with all these great memories attached to Vancouver, it's no wonder I'm counting down the days until I can be there again (not least because it means I can eat at White Spot again—which as luck would have it, appears to be right across from my hotel. Funny how that happens).
I'm of course excited to reconnect with friends, and hopefully make new ones at VANCAF. These smaller press kind of shows are something very new to me, so I'm very much looking forward to new audiences reading my stuff, and of course discovering the work of other authors along the way. The show takes place May 20th and 21st, at the Roundhouse Community Arts and Recreation Centre. West Coast friends, I'd sure love to see you while I'm there.
Thanks for reading, I love you.