Hello friend!
I do apologize, as always, for the long gap in posting. December was a blur of illness (I am a COVID unicorn no more) and Christmas joy, and then January got away from me, too. So here I am, on the doorstep of February, in a new year, with an update.
Though I still think of my years as September to September (even more so now that we have all the wee ones), January can serve as a jumping off point for something new in an exciting way.
2022 was a year of transition, especially in my creative career. While there were many bright spots (some of them you read about here, like putting out a new comic, or a return to conventions) there were elements that were a battle as well. I don't wish to dwell too long on the disappointments, criticisms, or frustrations, other than to say there were a few. But even the hurdles were a blessing, as they presented to me places I didn't want to remain, and illuminated the path ahead.
Releasing Waiting for Wednesday, and getting such a warm, and encouraging response has really made me want to do more of that kind of storytelling. Creating original, personal stories is the direction I want my work to head in right now.

(Speaking of Waiting for Wednesday, I'm down to like 8 copies of the first printing left, so if you want a copy of the first printing, let me know, and soon!)
So, as frightening as it can be to leap from the lion's head, that change is exactly what 2023 will bring. For the next year, my commissions list will remain closed, as I focus all of my freelance time on making comics. This will mean finishing old projects (like my long-awaited collaboration with the Ultimate Power Duo) and also starting a new one.
This year, thanks in part to the Saskatchewan Arts Board, I will complete a sequel comic to last year's Waiting for Wednesday, called Does Your Mother Know? It will be a comedic memoir, taking place in the Saskatchewan of the late 1990s. But if Waiting for Wednesday was the hors d'oeuvre, then Does Your Mother Know? will be the main course. It will be in the same CD jewel case-looking format, all inked with a brush, and coloured with a limited palette but this comic will clock in at a minimum of sixty-four pages, which is more than double the previous comic's length. It is my hope that in the specifics of my experiences, readers can find some general and relatable to their own lives; and if not that, then at least it'll be funny along the way.

I'll still be doing appearances at a few select comic-cons (watch this space for announcements) which I hope will include a few surprises as well, as I really want to try some shows I've never done before.
As this is an art blog, I want to include a couple new images. One is of a coloured (but unlettered) page from my collaboration with the band Ultimate Power Duo:
And here are a few snapshots of some inks from Does Your Mother Know?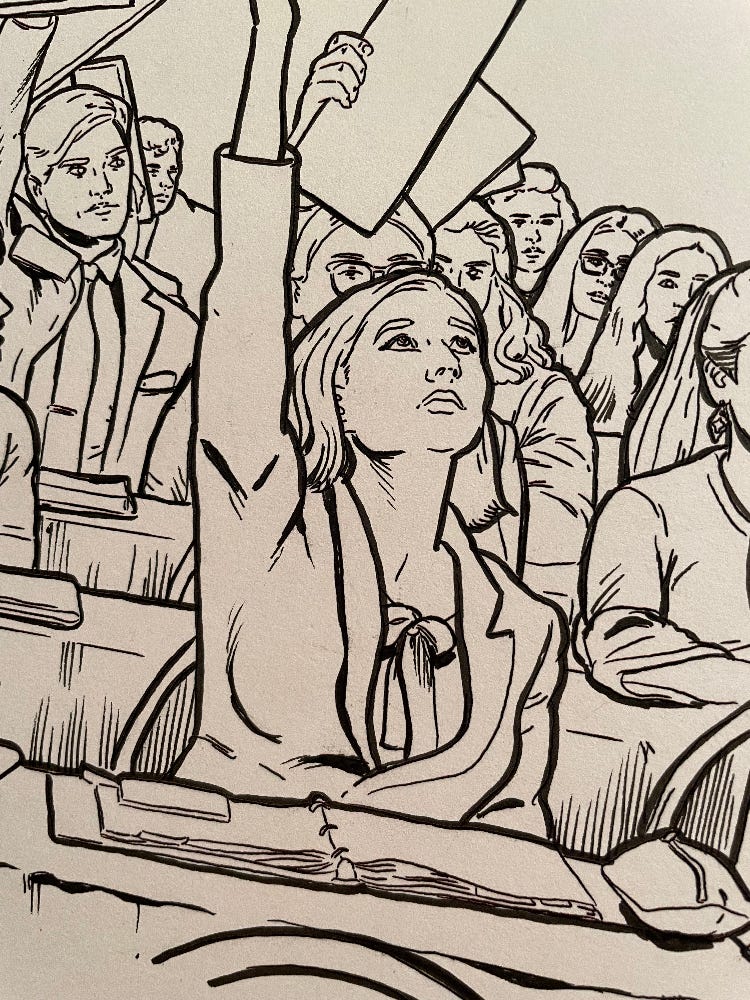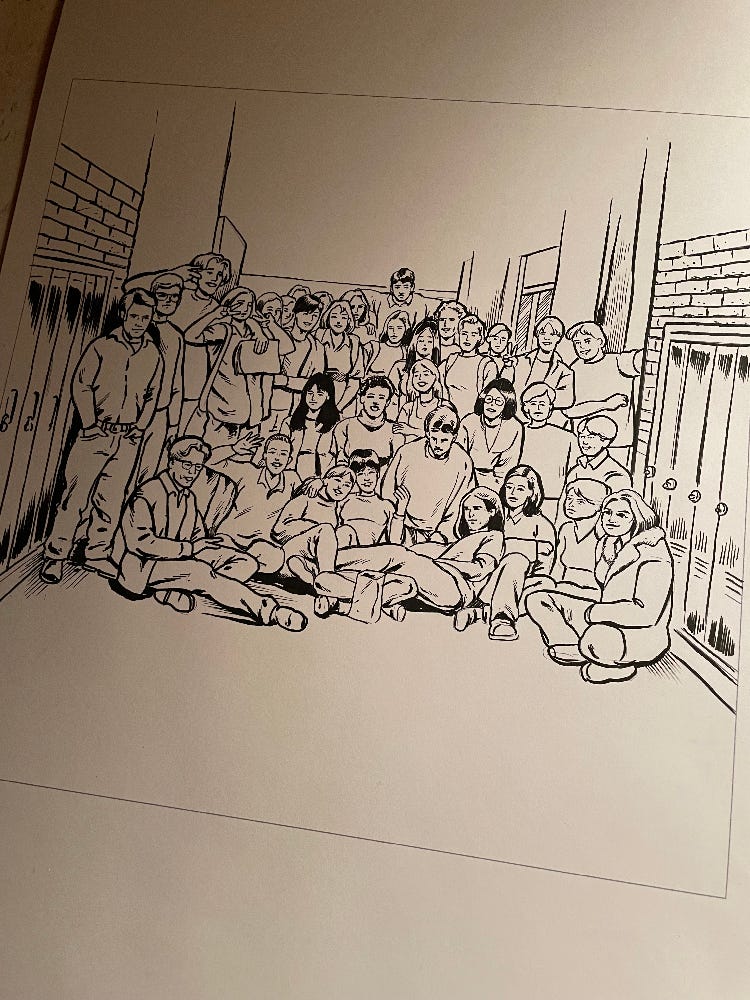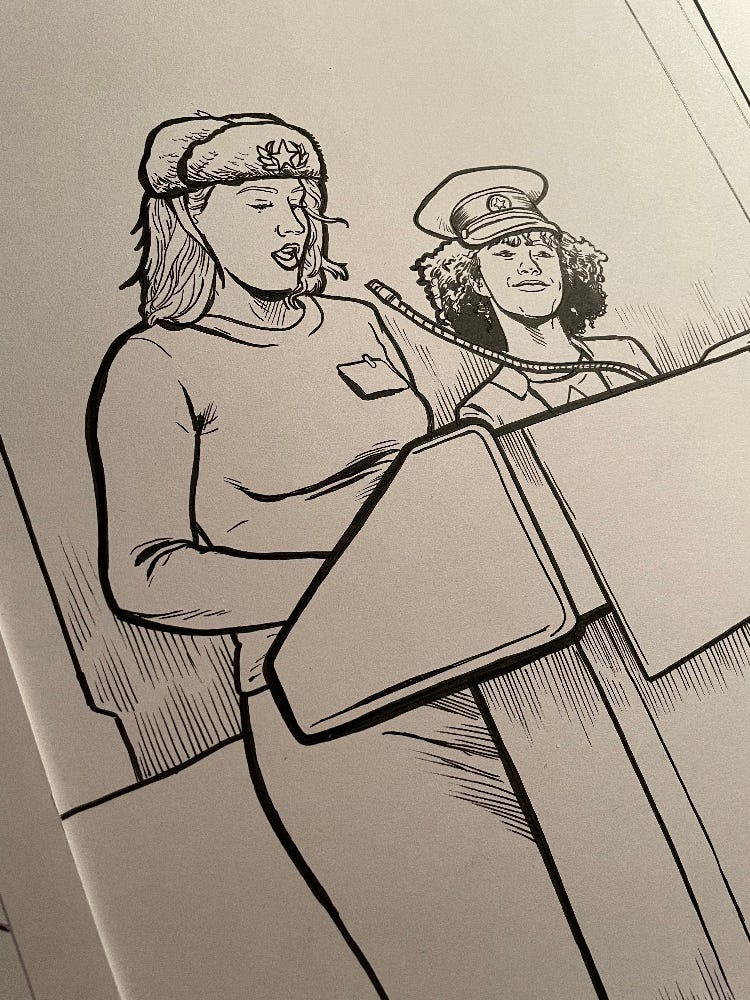 I'm very grateful to the Saskatchewan Arts Board for allowing me to pursue creating comics for the next year of my life. And I'm just as grateful to you, my friends, who take an interest in my work. I'll do my best to update you on my progress, and I'll still be posting stories, artwork, convention announcements and media appearances on here.
Thanks for reading, I love you.