Hey, here's the final installment of my series on collaborating with the Gateway Festival. Normally there won't be so many posts in one week, so hopefully this wasn't too overwhelming!
2021
Sadly, 2021's show was another casualty of the ongoing pandemic, so there was no poster that year. However, I was fortunate enough to create some Bengough-based graphics that were used on the website, and for other branding. While I do love drawing vehicles and terrain, it was nice to come back to drawing people, in this case, musicians.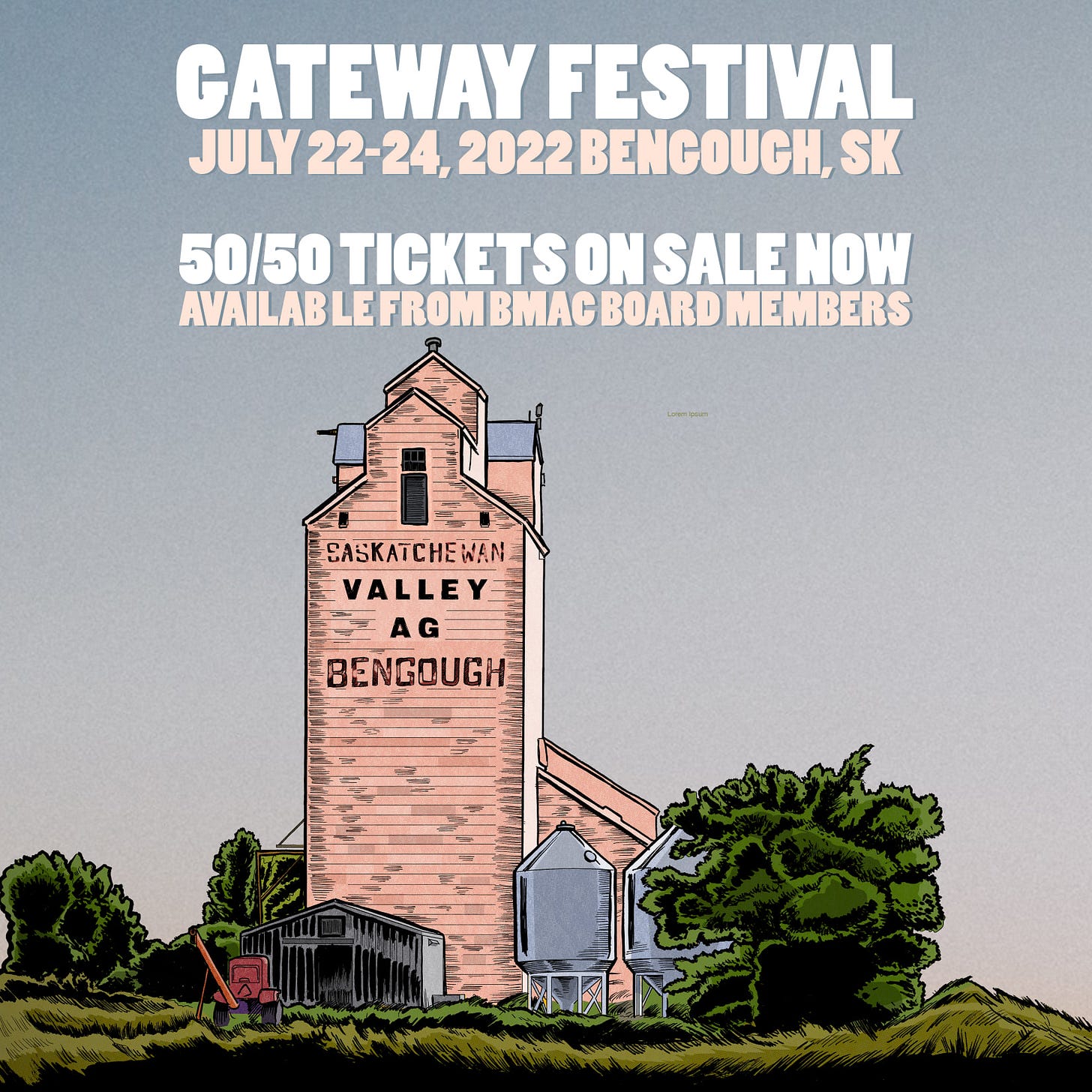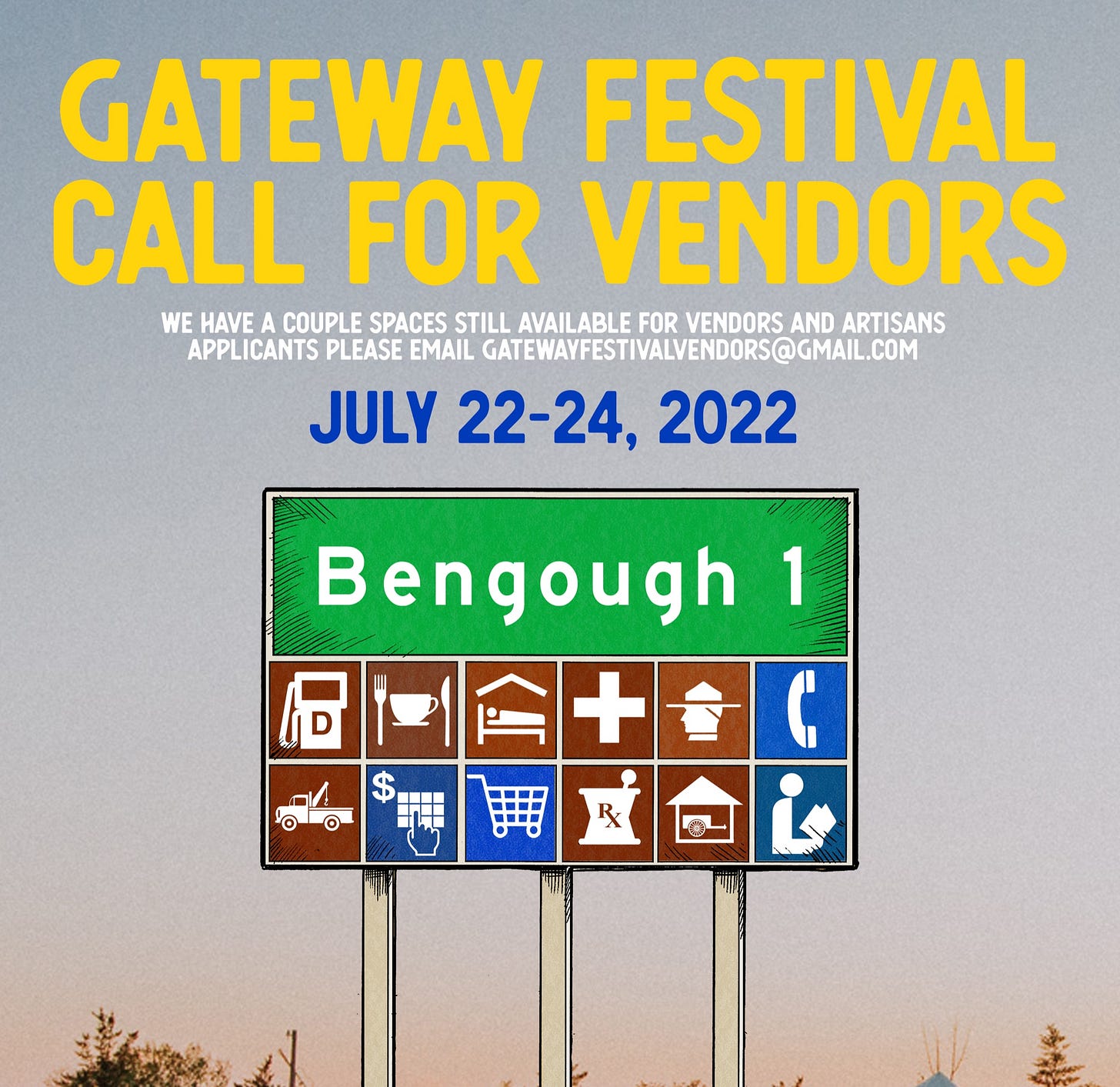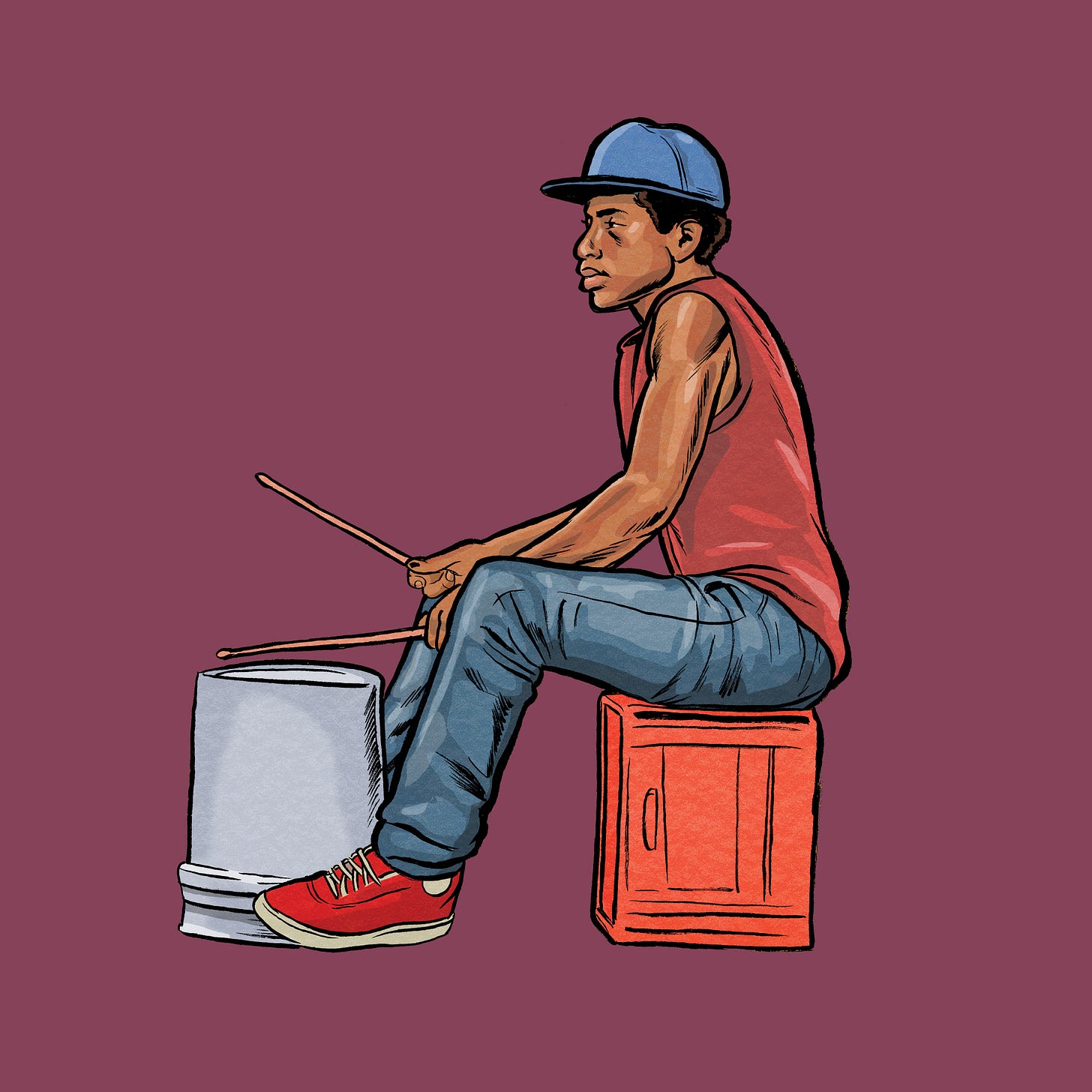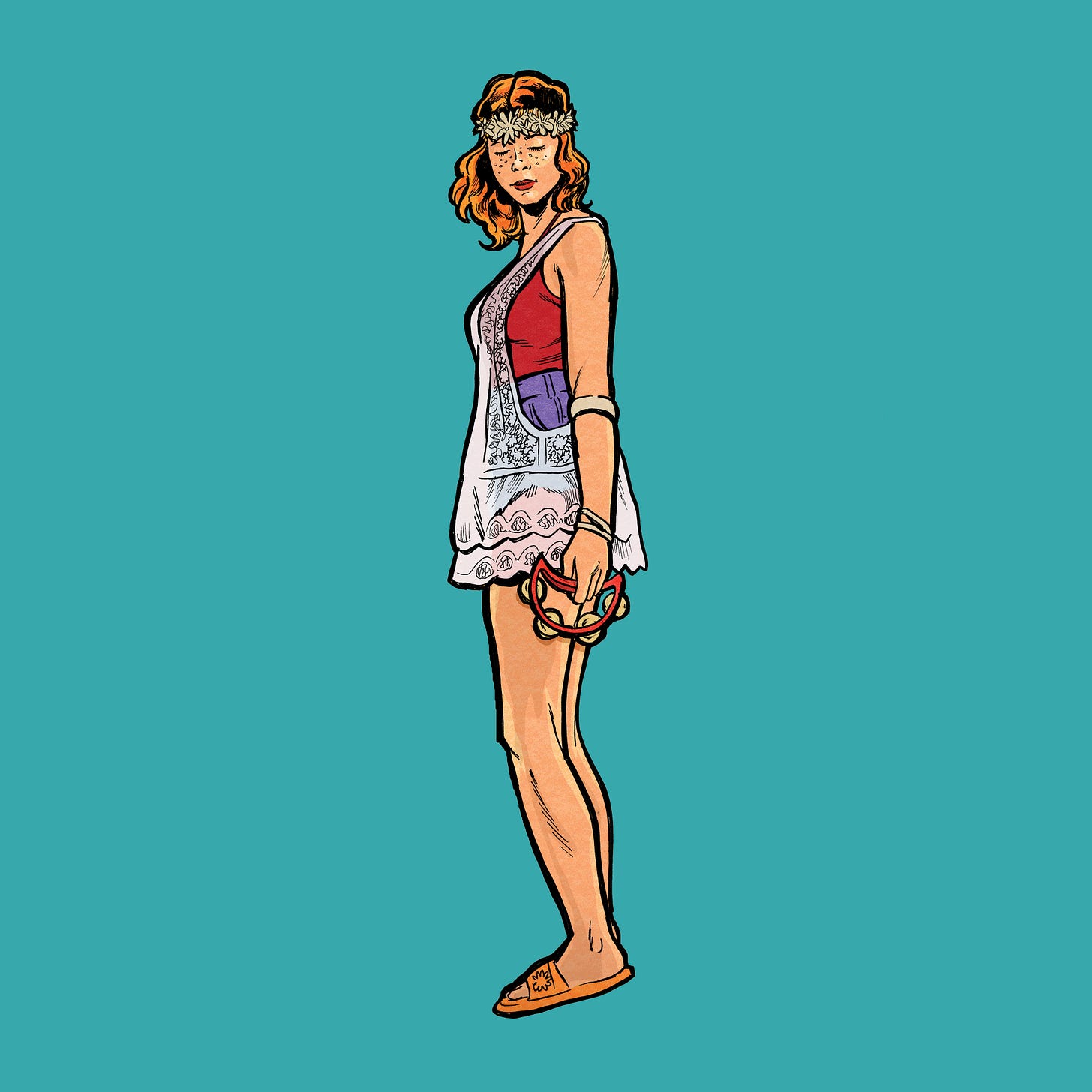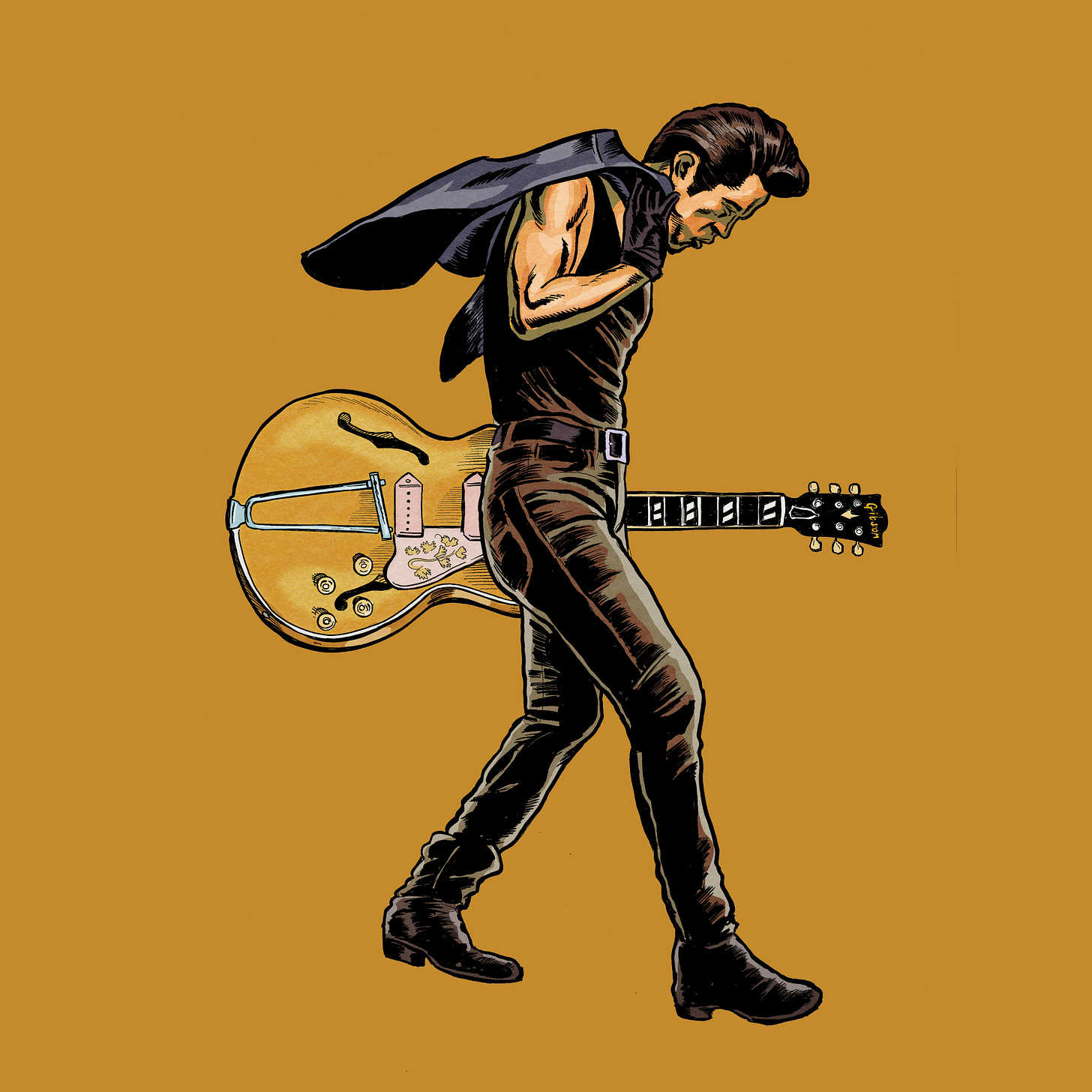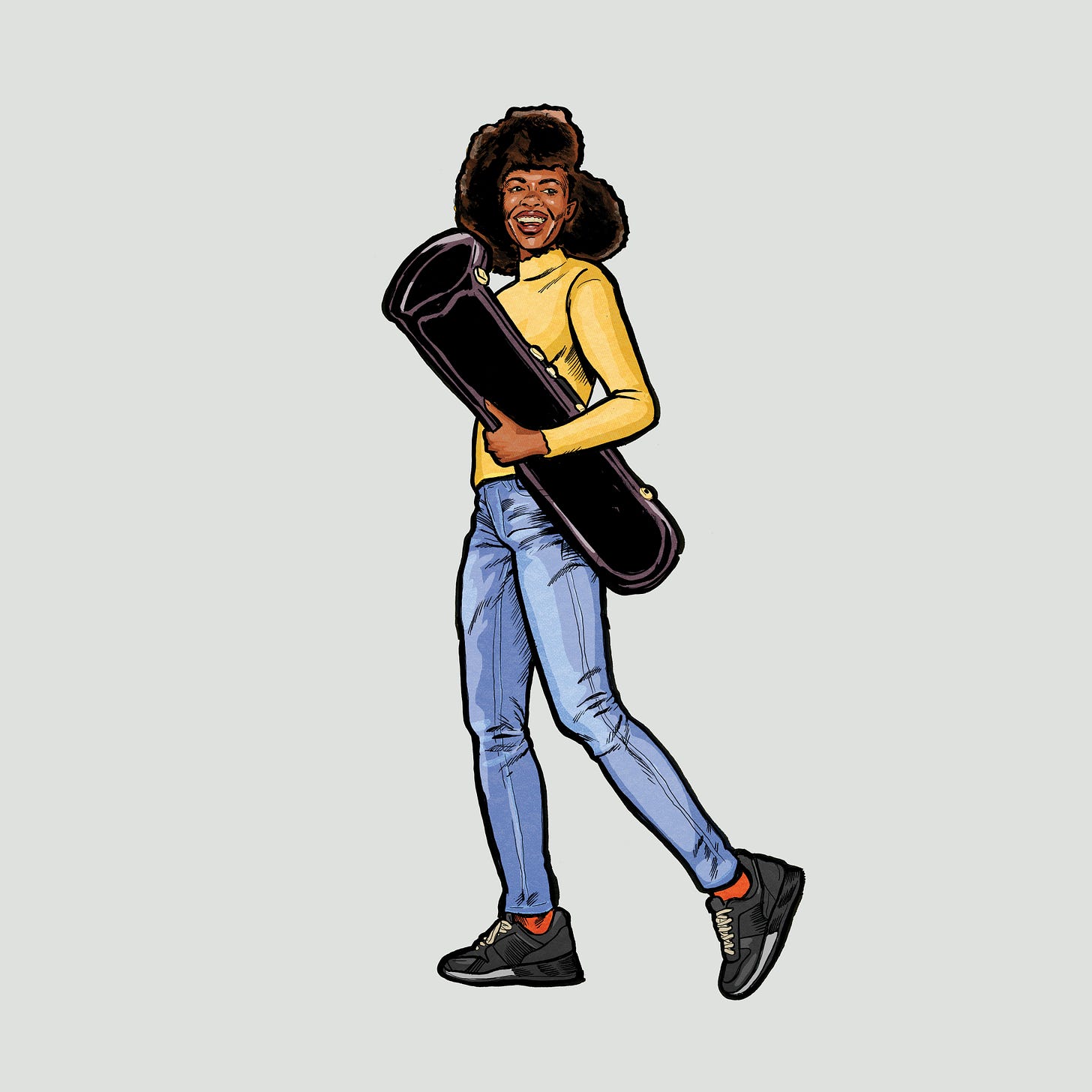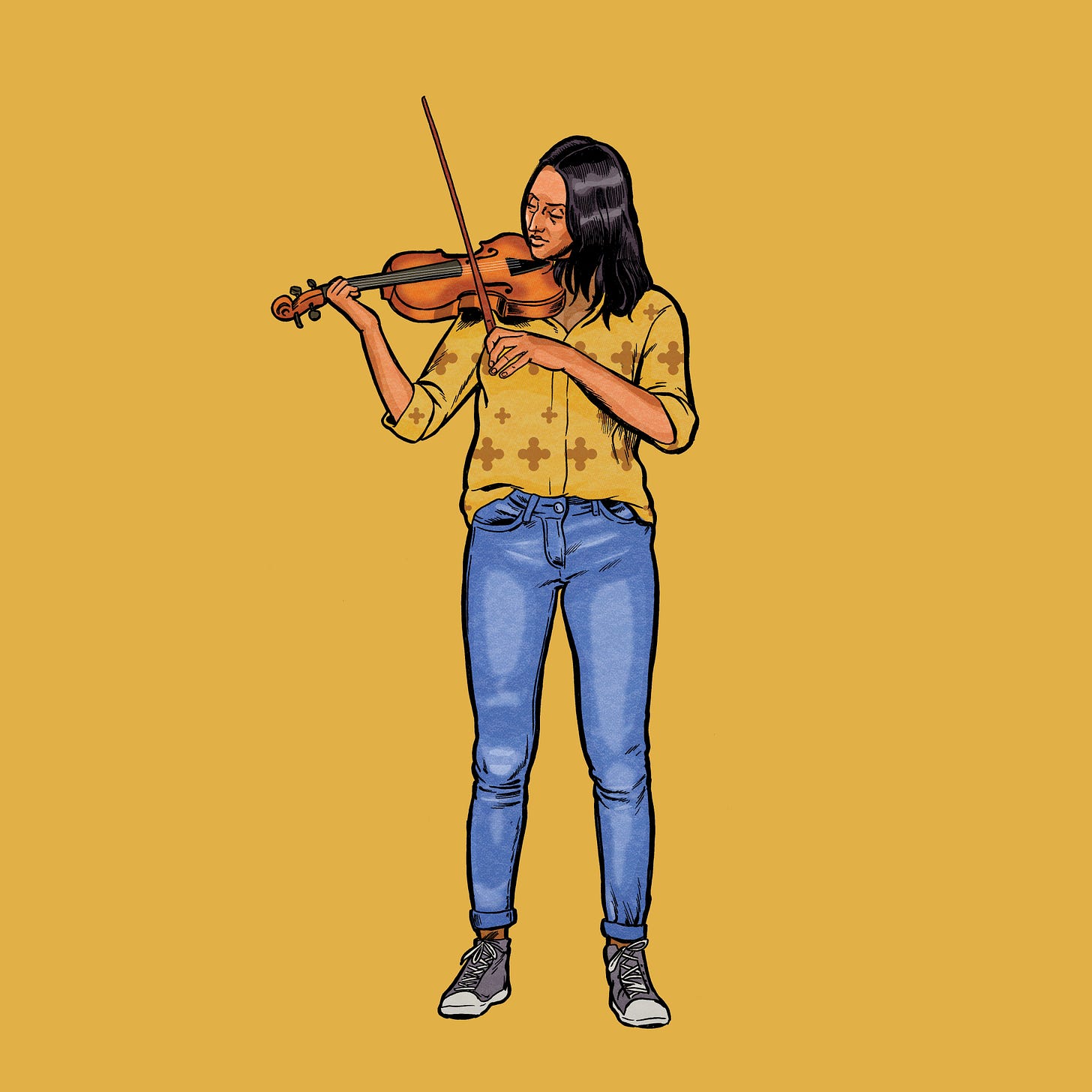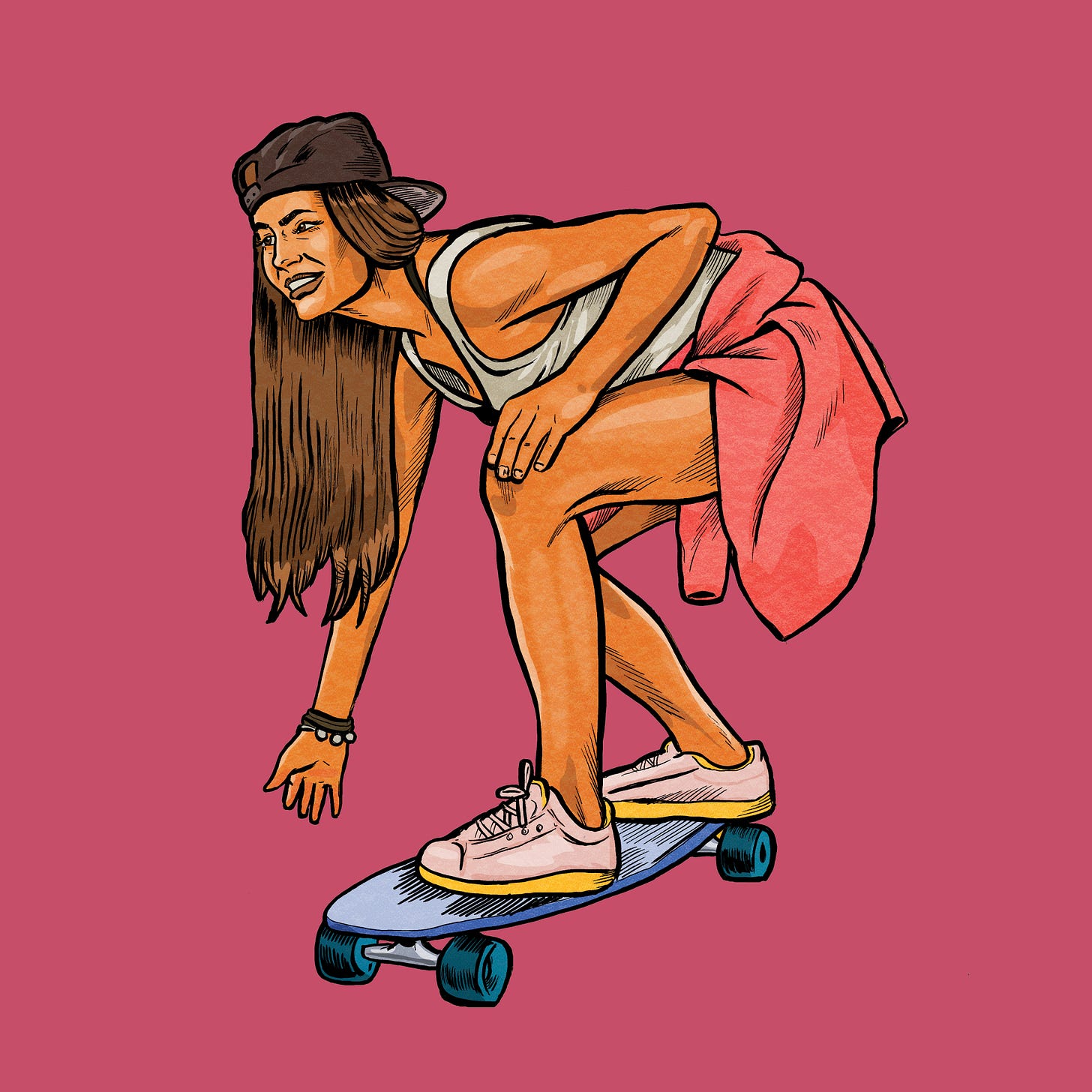 2022
Finally, a return to live music! Once again Saskatchewan's skies were prominently featured, along with an Easter egg of a well recognized amp, and some small-town approximation of the Hollywood sign.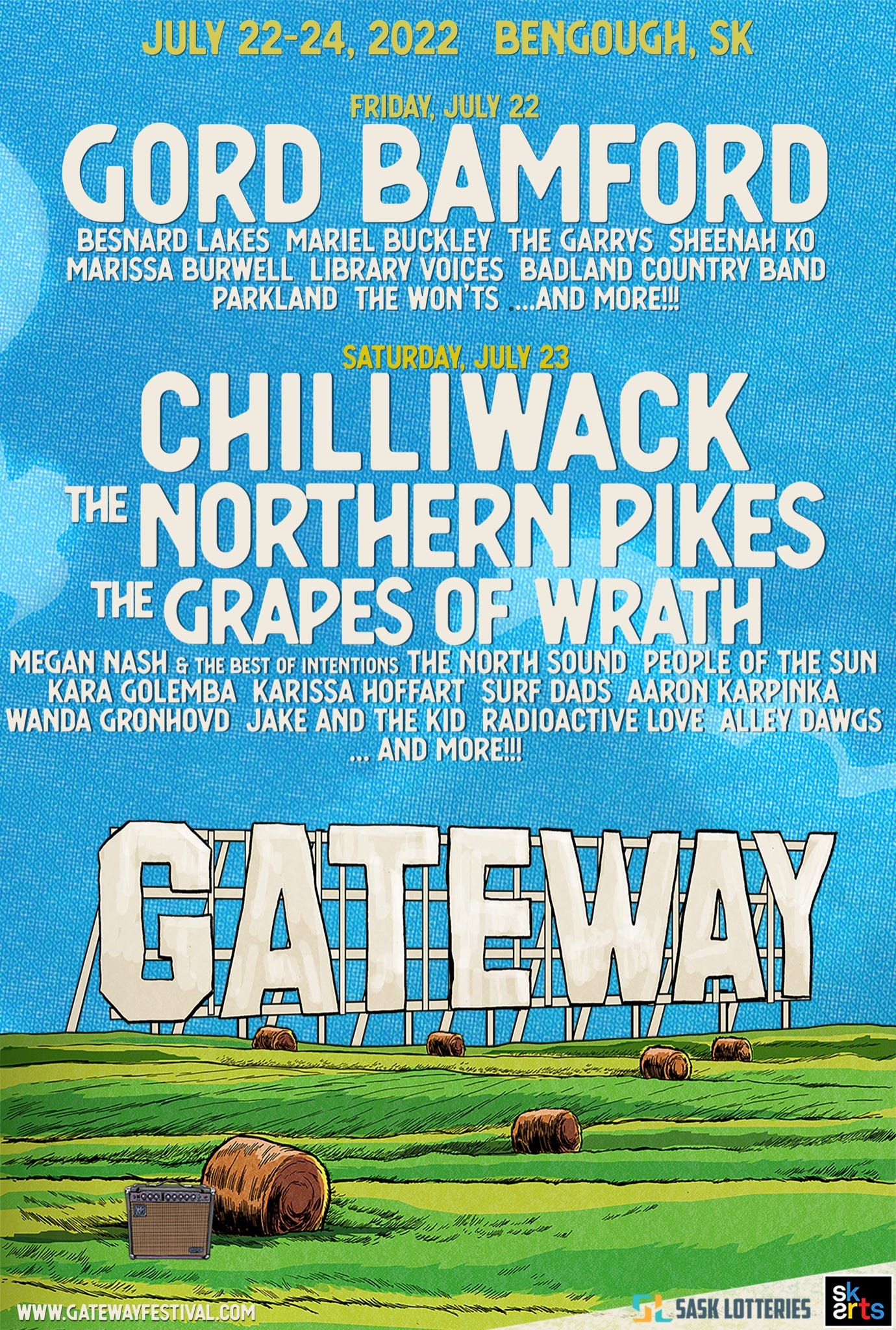 I don't know what the future holds, but as for my end, I hope I keep doing Gateway posters forever! The festival has opened so many doors to me, and allowed me to connect with bands I've admired for years. This year's festival begins July 22nd, so be sure and check it out.
New post coming next week, and keep your eyes peeled for some announcements about my NEW BOOK coming out next month. Thanks for reading, I love you.